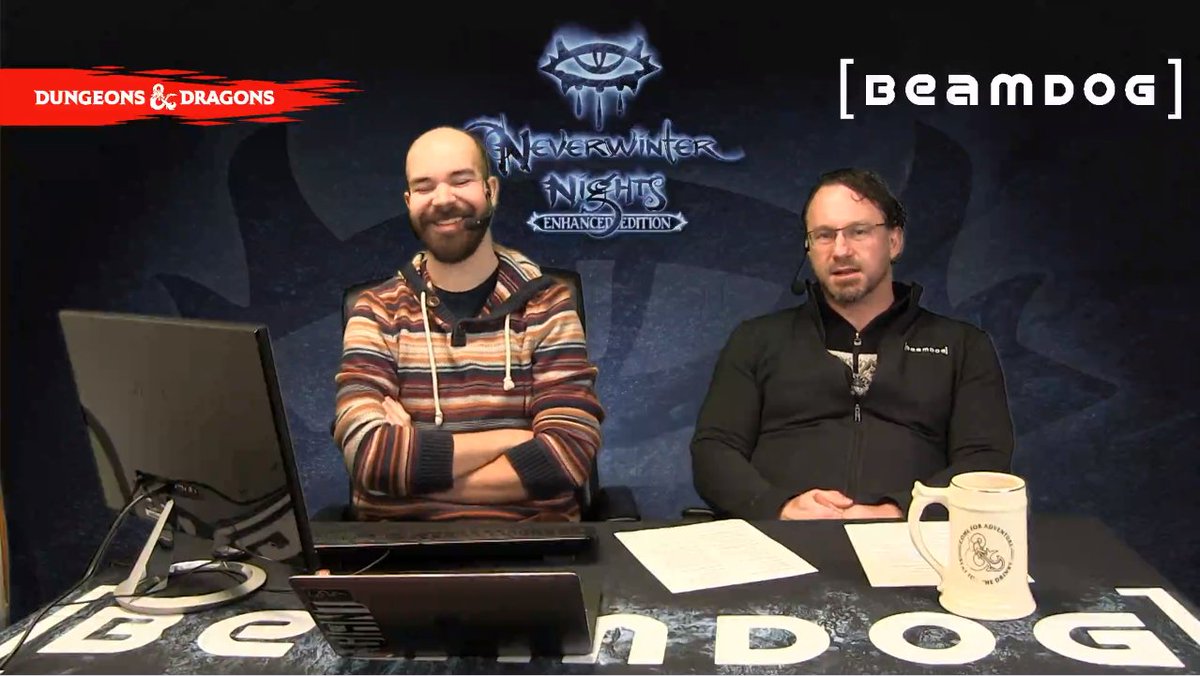 "You gonna love something bones to bone to make something very cool" ~ Trent Oster
Beamdog CEO Trent Oster and Studio Director Phillip Daigle kicked off 2018 sharing the latest Neverwinter Nights: Enhanced Edition news, updates to the NWN:EE Roadmap board, and answered all kinds of questions from the community. They also spoke about the the 2.5 patch for the Infinity Engine games and hinted at announcing unannounced internal projects in 2018.
Here's a quick summary of the highlights from today's livestream:
Neverwinter Nights: Enhanced Edition Head Start is available now. The new v74.8154 build focuses on bug fixes, but also contains new features and new script commands.

See the full patch notes

here

.

The team has been busy adding and organizing community recommendations on the Neverwinter Nights: Enhanced Edition Trello boards.

Watch the NWN:EE

Roadmap board

and the NWN:EE

Input board

for all the latest development news.

There's no third separate Trello board for bug fixes, but we always format each patch notes on our blog. You can also see them in the "Shipped with" categories of the Roadmap board.

One of the things that moved from the Input board to the Roadmap board this week is the card for

updating the player character models

. More than 160 people voted for this feature and we're investigating the request.

The most interesting is the "Active" category of the Roadmap board. Cards in this category are features that are currently in development. You can see such items as

New Master Server Integration

,

Add Steam Workshop support

,

Multiplayer Tunneling (NAT hole punching)

,

Steam Friends List

and

Add new tileset

there.

The card for

New "Build Hak" function using only module utilized assets

is now in the "Icebox" category, which means we're looking into it, but not immediately.

The request to

resize characters (scaling)

has turned out to be a bigger task than we had actually anticipated, so it's still in development.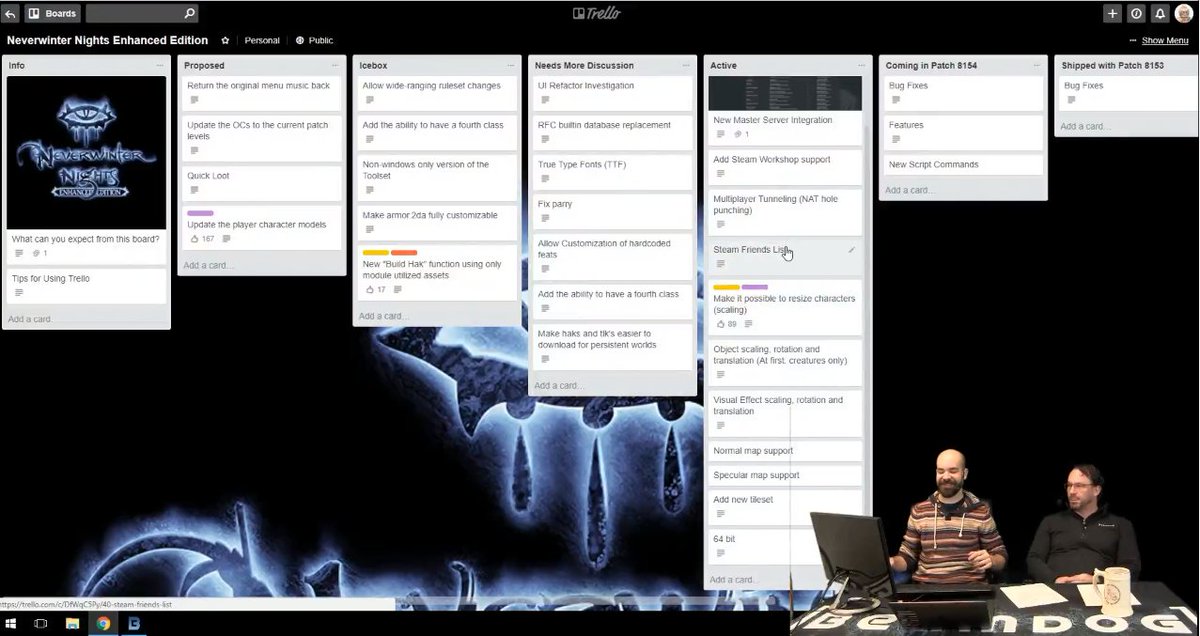 "
Game development reflects on rolling your face at the brick wall. Eventually, the wall breaks
" ~ Trent Oster
Regarding restoring the cut content in original Neverwinter Nights, - we can look at it on the case by case basis. Adding new content is more appealing to us, though.

To those voting for the "Director's Cut" version of the original Neverwinter Nights campaign, - be very cautious for what you're asking for. Trent's vision for it has an emphasis on "Cut".

Regarding requests for new classes in NWN:EE, - we're more receptive for this type of feature, as it's about add something new. In the same time, we're also interested in making modders and module creators able to design new classes, such as Eye of Gruumsh and Shoe Disciple.

We are not going to introduce a ton of balance changes to Neverwinter Nights: Enhanced Edition. If something is a bug, it'll be fixed, but if it's a decision made by the original game designers - we'll leave it.

We're waiting on the investigation on the UI rework options: one option is to make the existing UI fully moddable, and another option is to rework the UI from scratch and provide a mod support.

The UI scaling is going to be improved - a lot of changes and improvements are expected. Stuff will come, but not overnight. The UI of NWN:EE needs love and in the same time it needs a kick in the ass.

If you want to get involved and help and guide what improvements Neverwinter Nights: Enhanced Edition should get – grab the Head Start and share your input on the forums. Then during triage meetings we'll look at the Input board, see what features are top of the voting list and might decide to move them to the Roadmap board.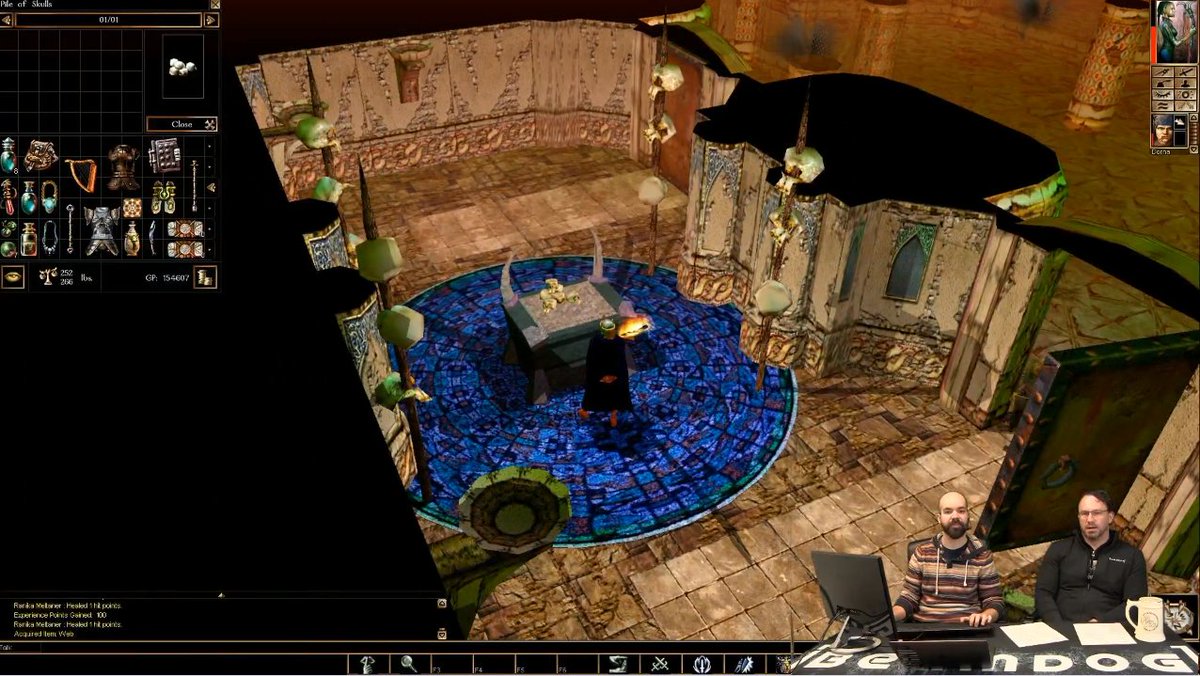 Trent's favourite class is the Barbarian, while Phillip prefers the Blackguard.
Thanks a lot to everyone who participated in the

2.5 update

open beta

for Baldur's Gate: Enhanced Edition, Baldur's Gate II: Enhanced Edition and Icewind Dale: Enhanced Edition and shared feedback.

As soon as the 2.5 patch finishes the beta stage, it will be available across all stores and platforms, including the Mac App Store. We thank every Mac App Store customer for being patient.

There's no news about localizations for Siege of Dragonspear, but it may be something we'll address in 2018. More news on development of Siege of Dragonspear for tablets soon.
Excited for what's next? Come and join the next livestream next Friday!